3000 mg EPA/DHA

1400 IUs Vitamin D3

Pre-Measured Dose

Travel-Friendly

Easy to Recycle
Why Join Subscription?
Simply put: subscription makes it easy and cost-effective to get the essential omega-3s + vitamin D3 you need for your health every day.
Recommended Dose
Enjoy one vial every day with a meal. Results typically appear between 6-12 weeks.
Care Tips
Omega Cure Extra Strength has a 14-day shelf life at room temperature. For optimal freshness, store in the refrigerator. In the fridge, the vials keep for up to 6 months.
Supplement Facts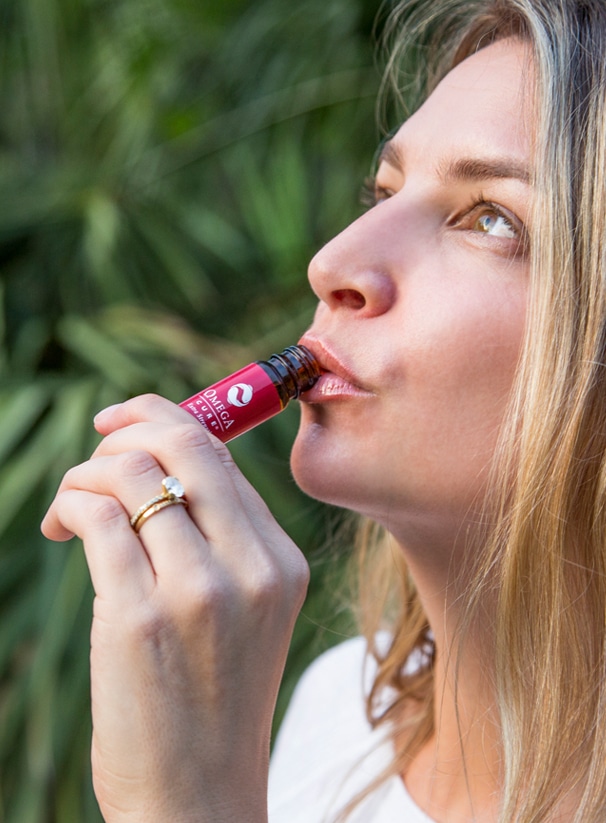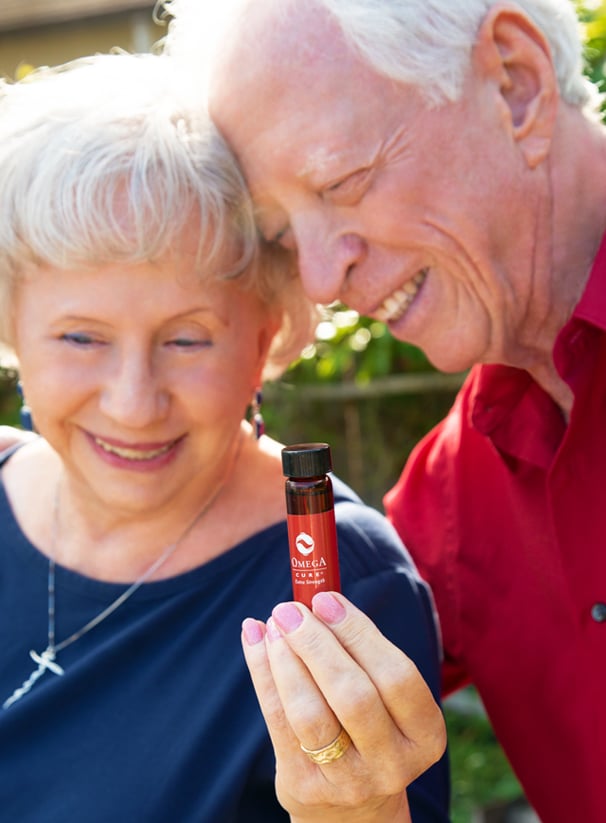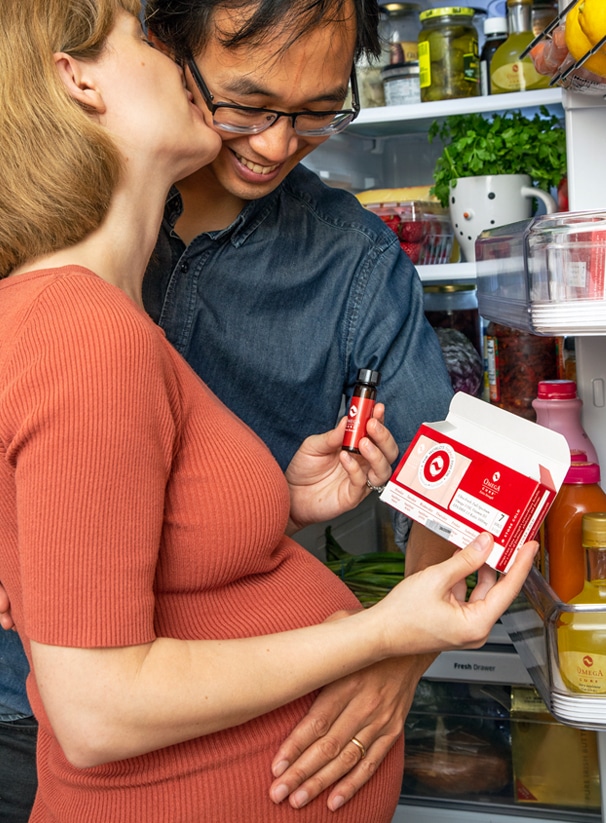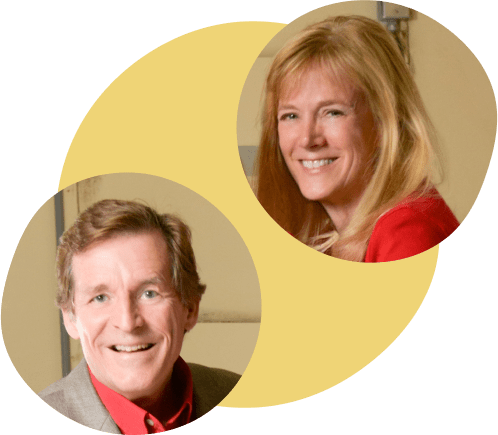 Bo & Anne-Marie
NOTES FROM THE DOCTORS
Based on the science, we know that taking omega-3s in liquid is the best strategy for obtaining benefits. But when we launched Omega Cure, we also quickly discovered that liquid presented some issues.
For one, many people struggled to measure the right amount of fish oil onto their spoons, thus shorting themselves of an effective dose. Plus, there was the travel dilemma. How were you supposed to bring a big bottle on the plane?
We designed Omega Cure Extra Strength as the answer. It's travel-friendly. It comes in pre-measured doses so you know you are getting enough omega-3s. And it's highly convenient – just swig straight from your vial and recycle when finished.
Have More Questions?
We are here to help! Contact us any time via email or call us 9:00 am to 5:00 pm ET, Mondays - Fridays.
Omega Cure Extra Strength Subscription
Does Taking Fish Oil Lower Cholesterol?
Many people believe that incorporating omega-3s into their diet will solve their cholesterol woes. But the truth is much more nuanced; it's not as simple as taking a daily fish oil capsule or drinking a teaspoon of cod liver oil. In this article, we'll uncover how these essential fatty acids impact your lipid profile – […]
READ STORY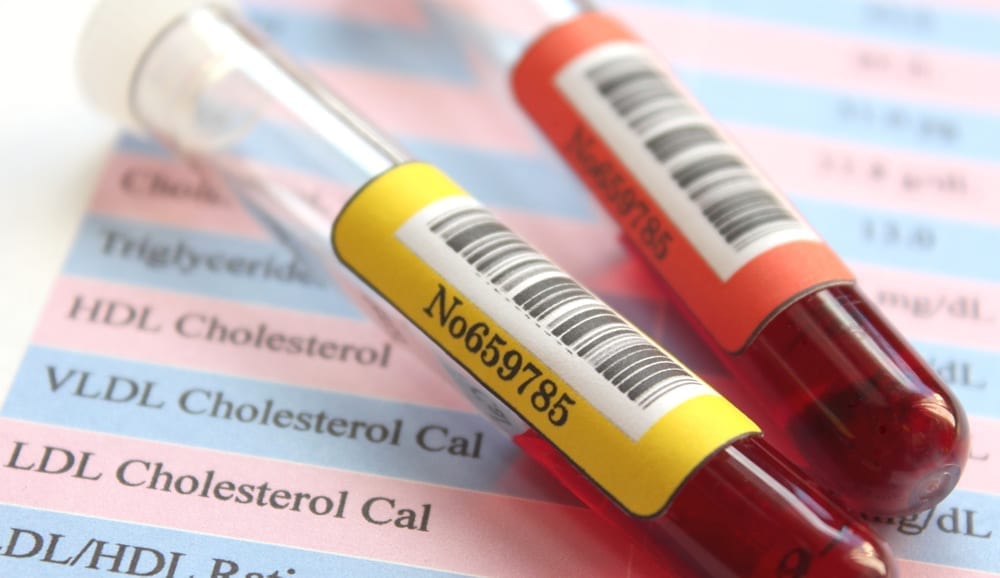 0 reviews for Omega Cure Extra Strength Subscription