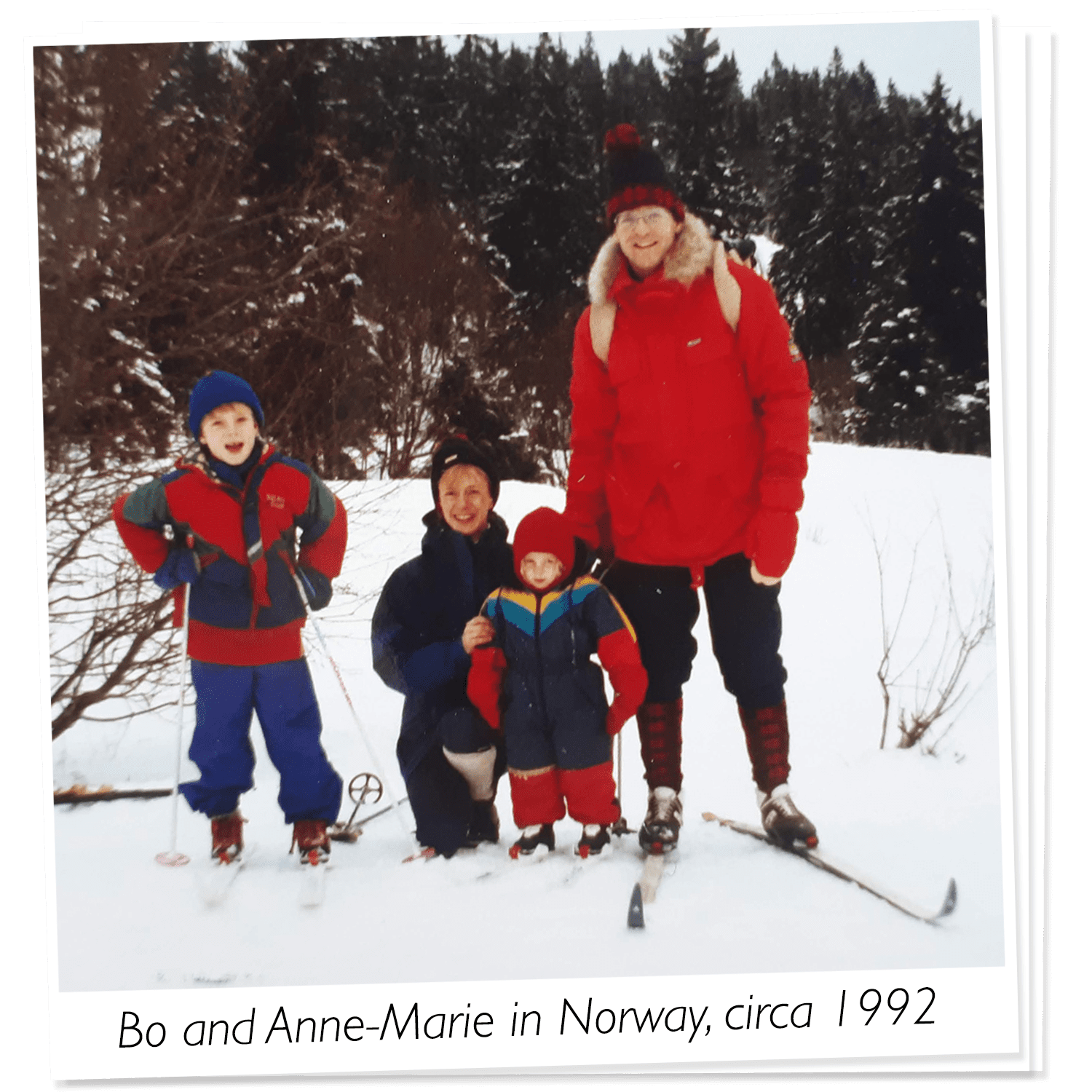 Two Physicians from Norway
Like many of you, our omega-3 journey began with concern for our family's health. Back in the 1990s, when Bo and I were still working as physicians in Norway, we noticed that our young son struggled with certain neurobehavioral tasks and focus.
Trying to find solutions, we discovered the research on omega-3 fatty acids. We learned that EPA and DHA helped promote neurobehavioral development and signaling in the brain. And we also discovered that omega-3s could relieve many of the heart, joint, and eye health issues affecting our patients — if they got the right kind of dose and quality.
Creating A New Kind of Fish Oil
Teaming up with one of Norway's top omega-3 specialists several years later, we developed Omega Cure. Unlike other fish oils, Omega Cure was full-spectrum. And, thanks to its exceptionally low oxidation levels, it had no fishy taste or smell, making it easy to get an effective omega-3 dose.
We knew there was nothing like Omega Cure on the market. But when we launched Omega Cure in 2006, the feedback surprised even us. People who had been taking other omega-3 supplements, including prescription fish oils, bragged about their improved lipid numbers and enhanced mobility. Parents reported that their children were doing better in school. We felt the difference too. Bo's back, which had given him much grief in Norway, became a non-issue. And our son became more even keeled and focused than before.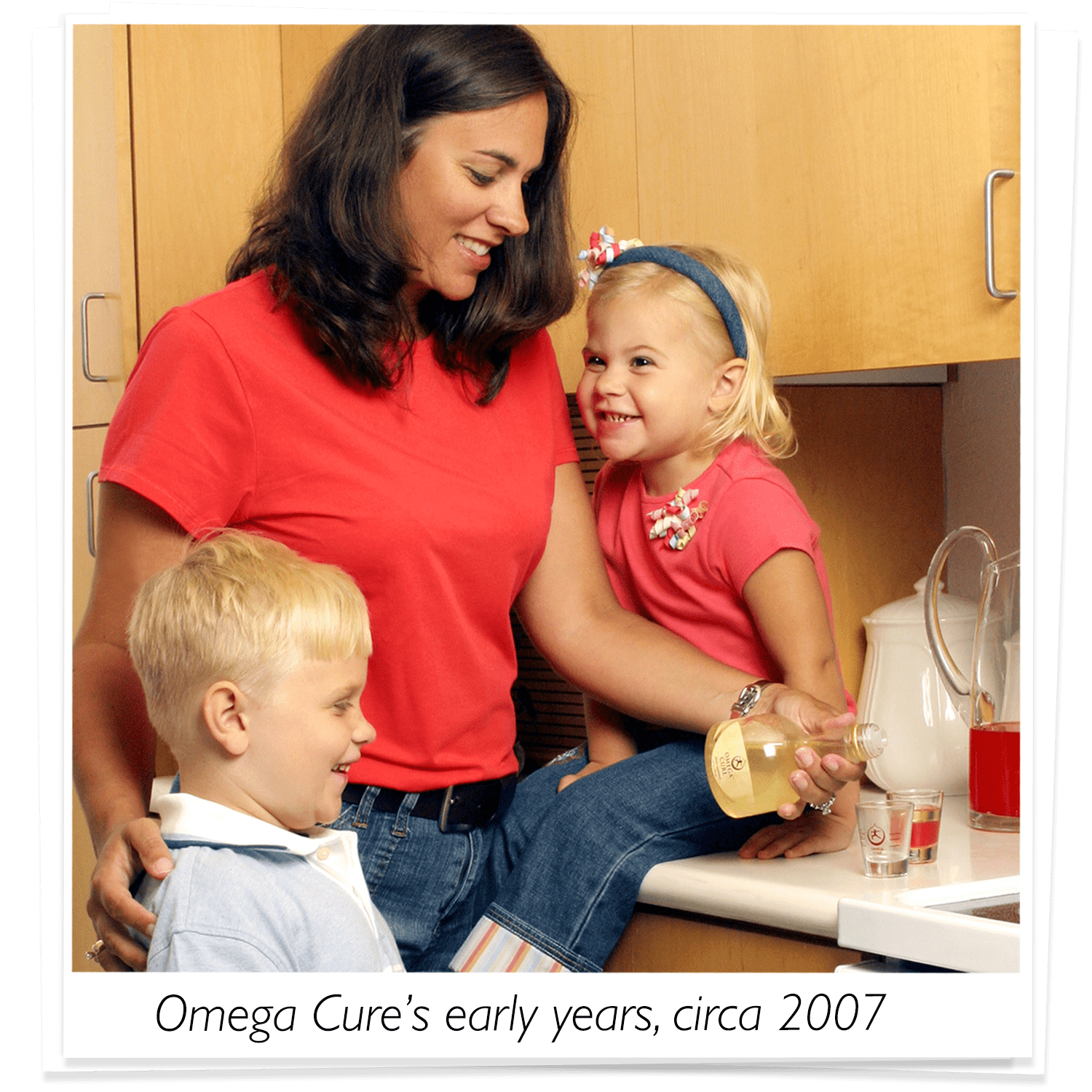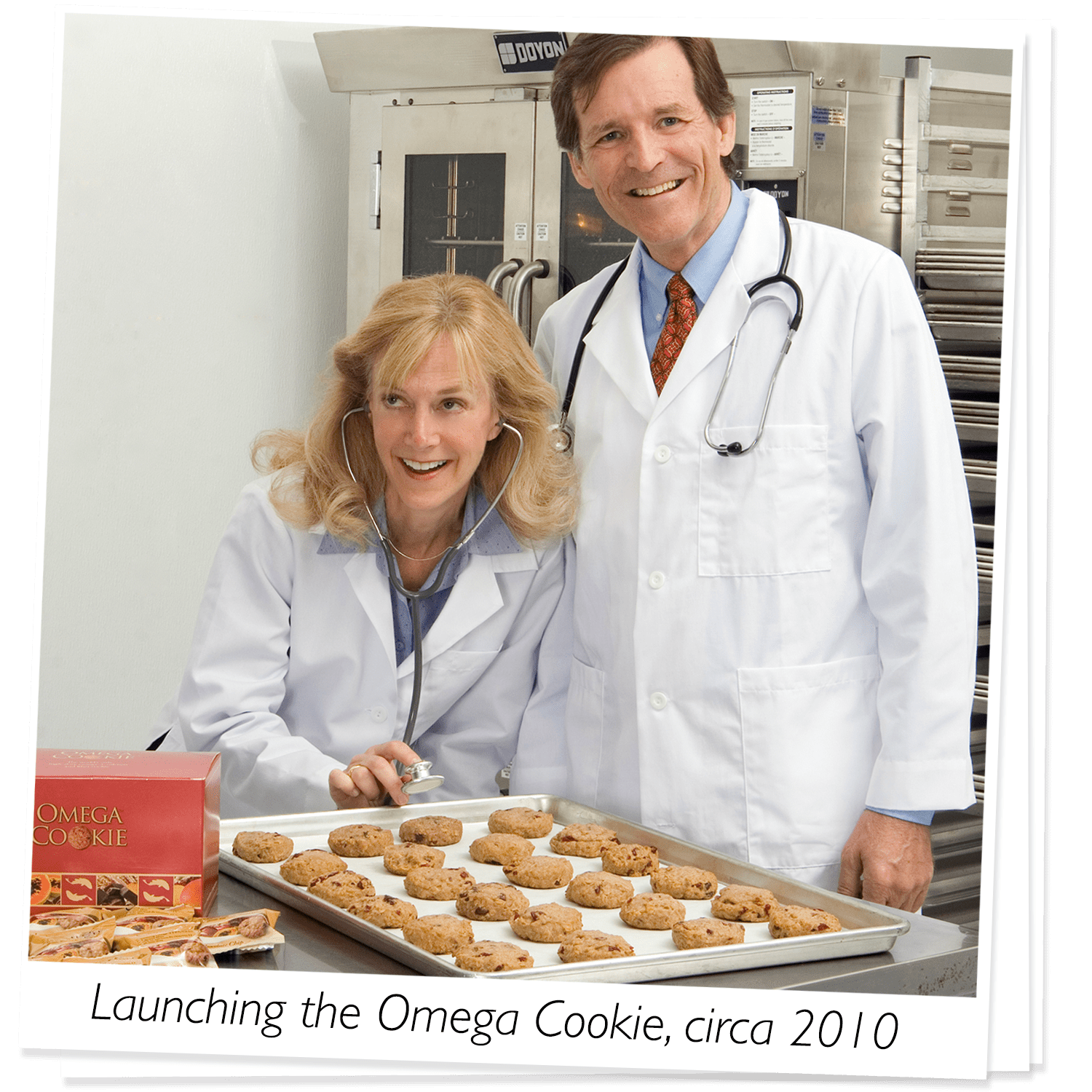 10+ Years of Innovation
Creating Omega Cure was just the beginning. Since then, we've continued to perfect the purity and potency of Omega Cure with better technology. We've developed omega-3 and oat fiber-rich cookies and chocolates as microbiome-friendly meal replacements. And more recently, we've been exploring the synergy between melatonin and omega-3s, including studying this duo's effect on cancer and obesity.
Throughout it all, our customers' feedback has guided our progress and kept us passionate about helping people achieve better health. We've seen Omega Cure transform lives, and we are excited to share its potent benefits with you.
~ Anne-Marie Chalmers, MD & Bo Martinsen, MD

Our Values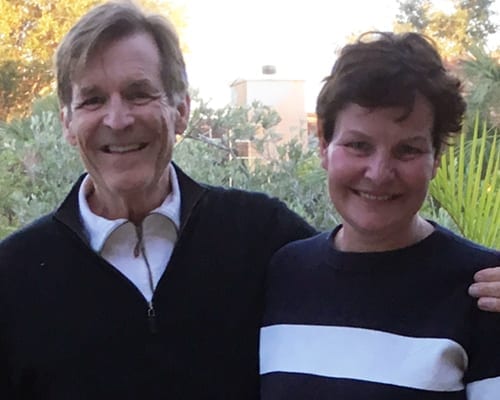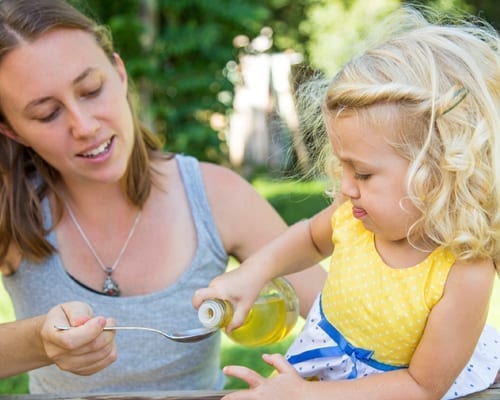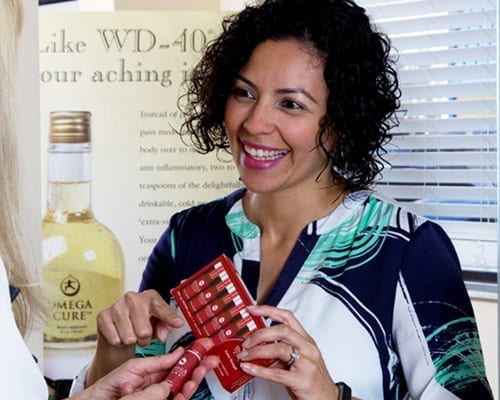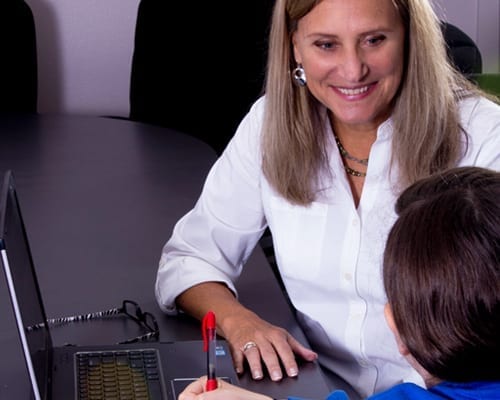 Awards and Recognition
Meet Our Omega-3 Products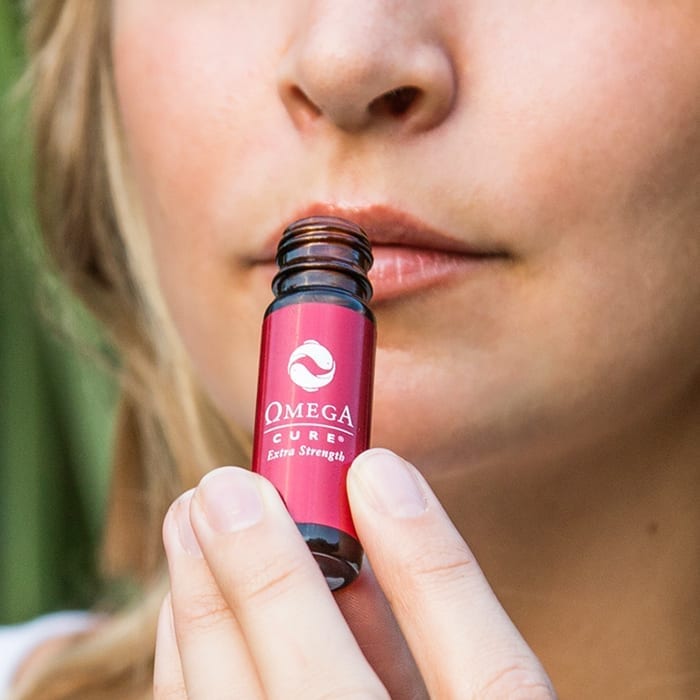 Omega Cure Extra Strength
Realizing that many customers have trouble measuring, we developed these vials to help people get an effective omega-3 dose daily and when traveling.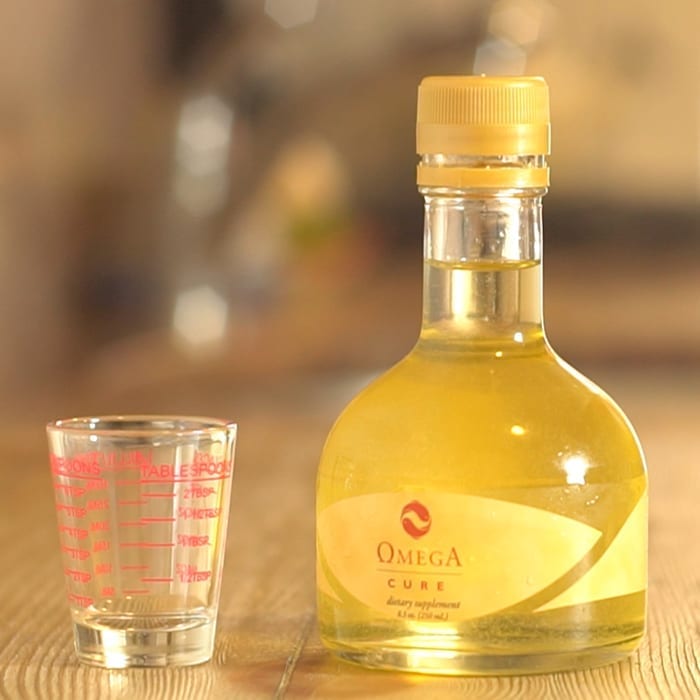 Omega Cure
Our first product, the classic Omega Cure bottle remains our best seller to this day. It's the best solution for families needing different omega-3 dosages.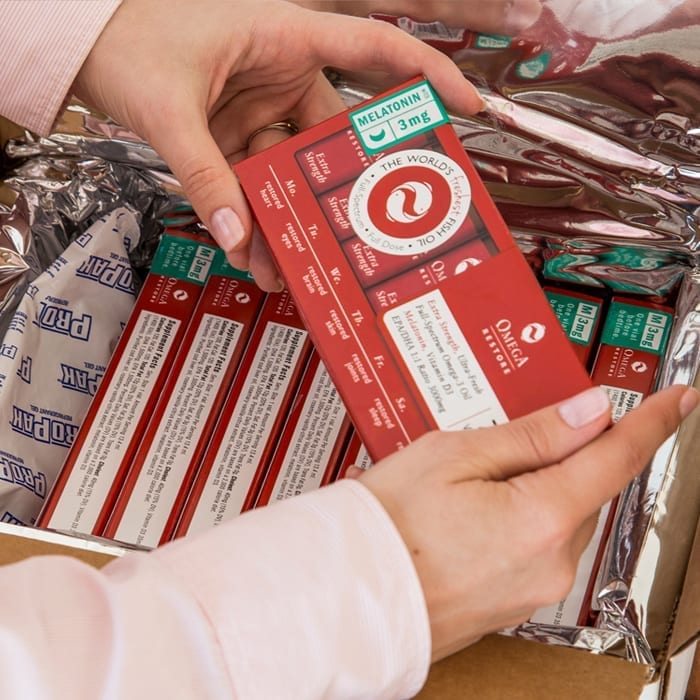 Omega Restore
Omega Restore resulted from of our interest in the synergy between melatonin, vitamin D3 and omega-3s for fighting inflammation and aging.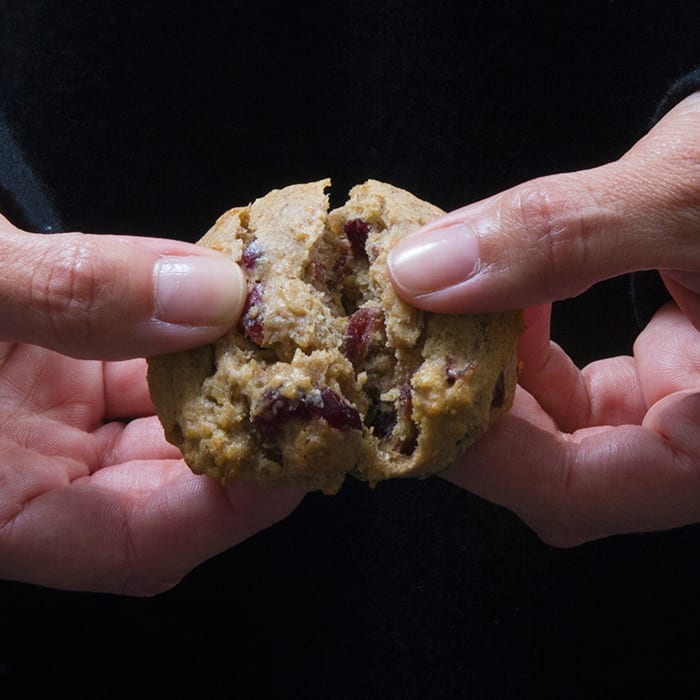 Omega Cookie
We developed the Omega Cookie as a means to help people who struggle with swallowing oil. Each cookie delivers 2000 mg of EPA/DHA (the same as two teaspoons of Omega Cure).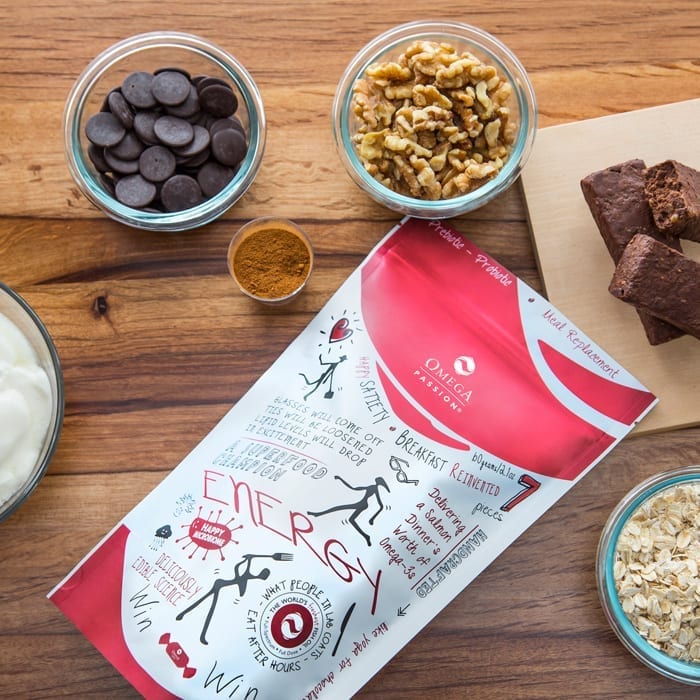 Omega Passion
We wanted to create a meal where every ingredient supports the microbiome. The result is Omega Passion – a combination of omega-3s, oats, walnuts, dark chocolate, Greek yogurt, and cinnamon.