Earning points is easy – and there are several ways to do it!
Stay tuned for more ways to earn points! We'll soon be releasing fun quizzes that you can take to build your omega-3 knowledge and get more points at the same time.
How to
Cash in

Your Points
You can redeem your points anytime you checkout on our website. If you want to spend your points on a subscription order, give us a call or email so we can apply it to your next renewal.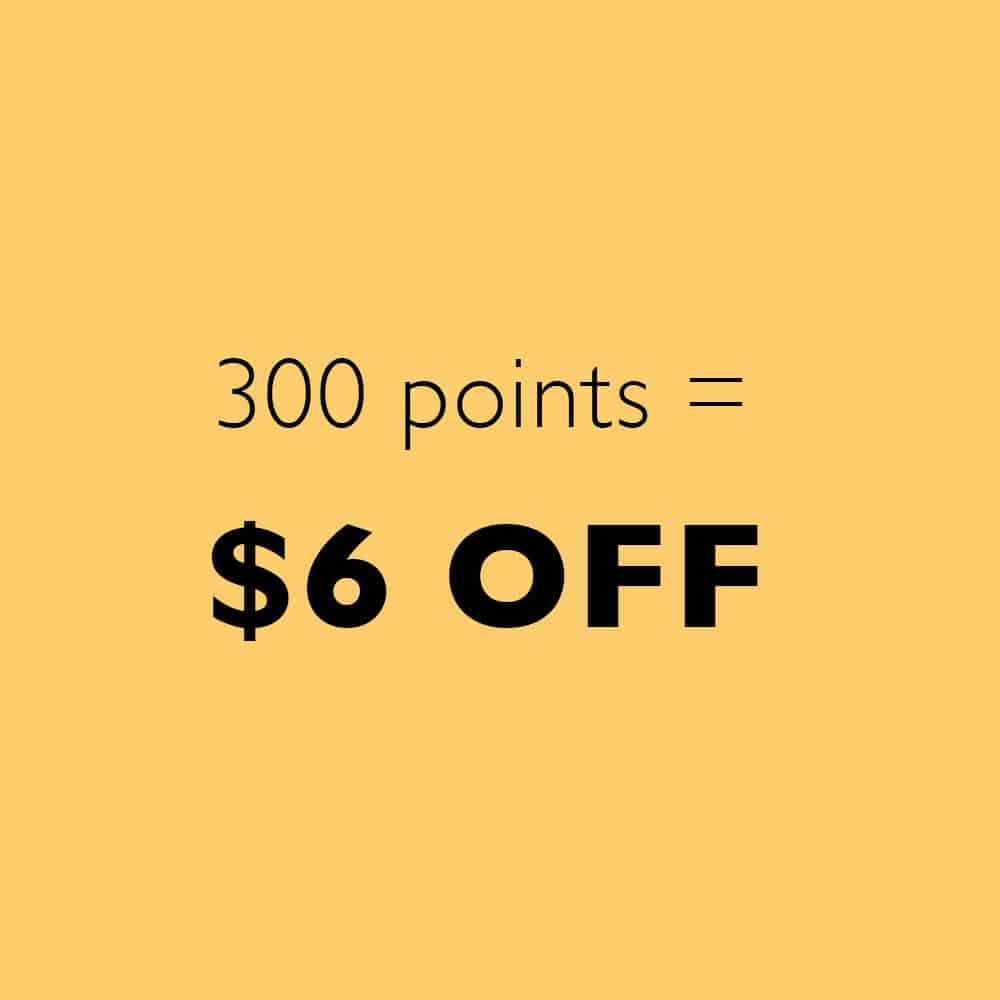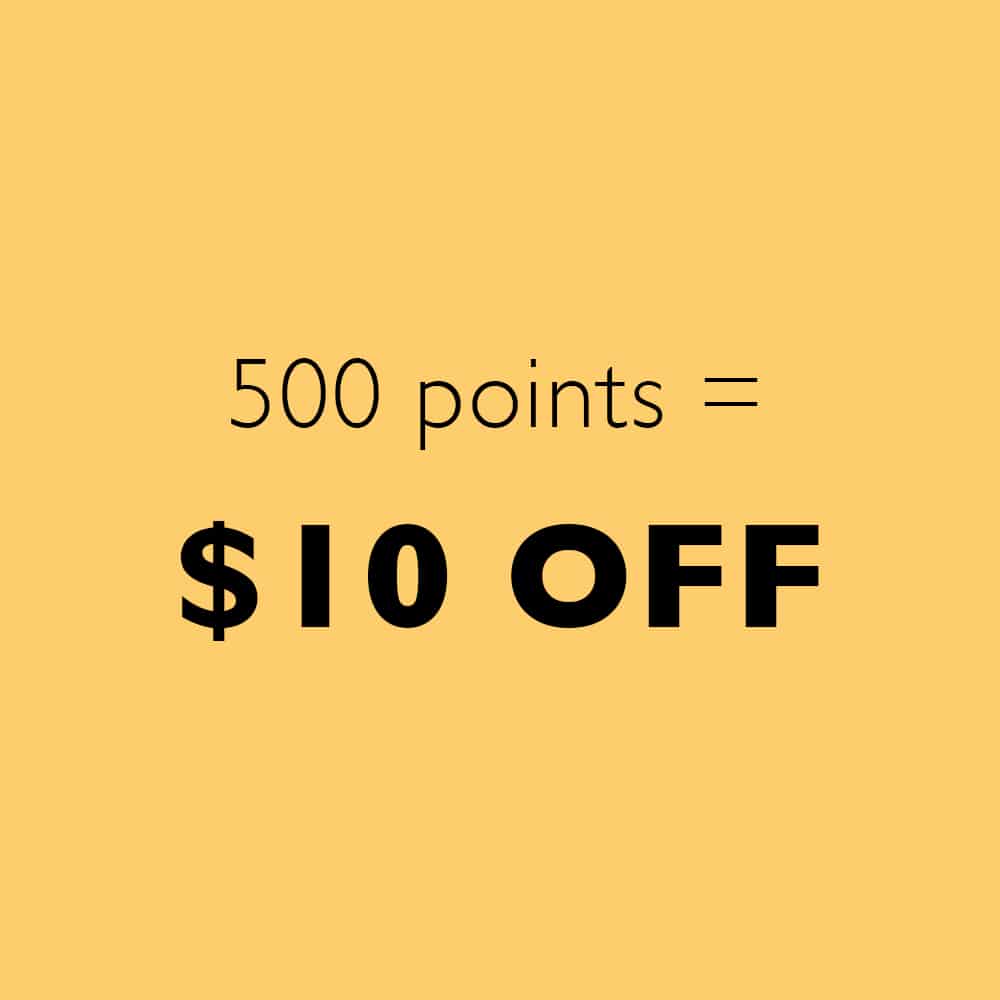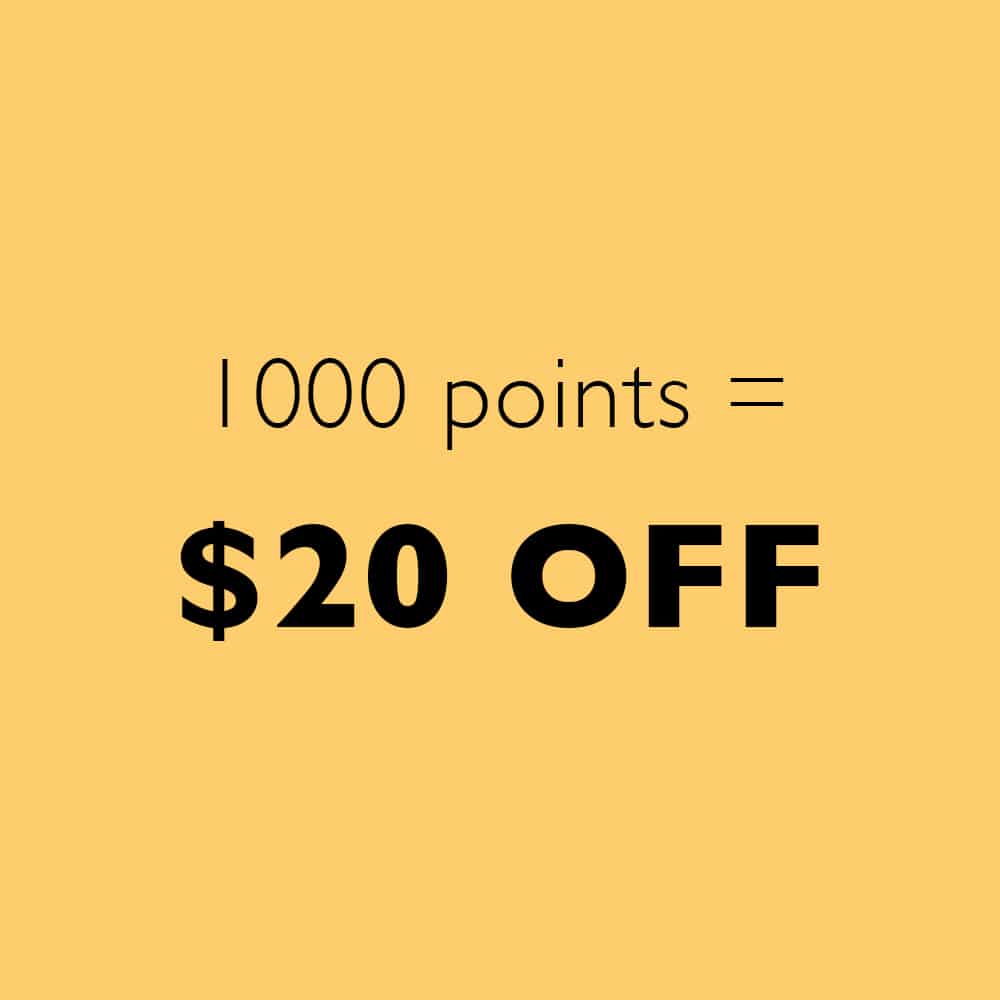 How do I join the loyalty program?
If you're a customer ordering through our website, you'll be automatically enrolled and earn points on every purchase you make with us, starting April 18, 2023.
If you typically order over the phone or in-person at our facility, please email or call us so that we can manually add you to the program.
Does it cost money to join the loyalty program?
Nope. This is our way of saying thank you. You automatically get points when you order. Plus, you also get points when you write reviews, spread the news about our products to friends and family, and learn more about omega-3s through fun quizzes.
Can I apply the points to a past order?
Unfortunately, no. Please click the "redeem my points" button when you go through checkout so that you can apply the points discount at the time of purchase.
If you want to use your points towards a future subscription order, please contact us via email or phone at least 1 business day before your next order renews so that we can set it up for you.
How do I see my points?
Visit your account on our website. Click on the Points tab – that's the 7th tab down on the left.
Do the points expire?
After 2 years, points will expire if they haven't been used yet. We'll send you a reminder if you're getting close to that point.
What happens to my points if my order is refunded?
If your order is refunded, any points that you earned on that order will be deducted from your account. If your order is partially refunded, the same proportion of points will be deducted from your account.
Anything else to know?
Points have no cash value and points cannot be exchanged for cash. They can only be redeemed on an Omega3 Innovations order.