How We Ship
In today's Amazon Prime world, it's easy to get caught off guard when you get to the checkout page and see a shipping fee added to your total. At Omega3 Innovations, we charge for shipping on orders under $110.00. That's a good thing and here is why…
We pride ourselves on giving you the freshest omega-3 fish oil on the market, and we work with painstaking detail and execution to make a product of the highest quality. Here's what goes into shipping your order:
Storage Prior to Shipment
Prior to being shipped, all our products are stored cold. Omega Cure bottles, Omega Cookies, Omega Heaven, and Omega Passion chocolates are frozen at 0° Fahrenheit (-18° Celsius).
As for our Omega Cure Extra Strength and Omega Restore vials, they are stored in refrigerators at 40° Fahrenheit to prevent the caps on the small glass vials from expanding and contracting with big temperature changes.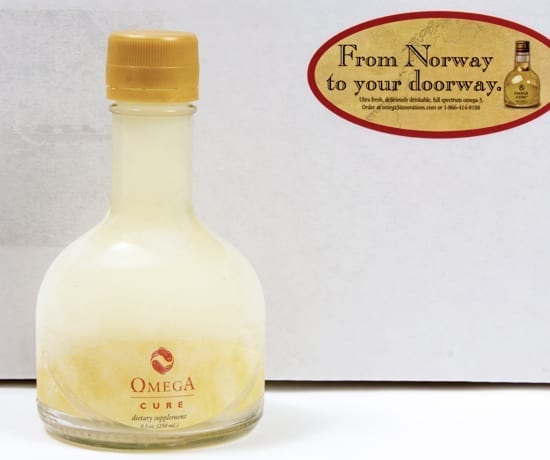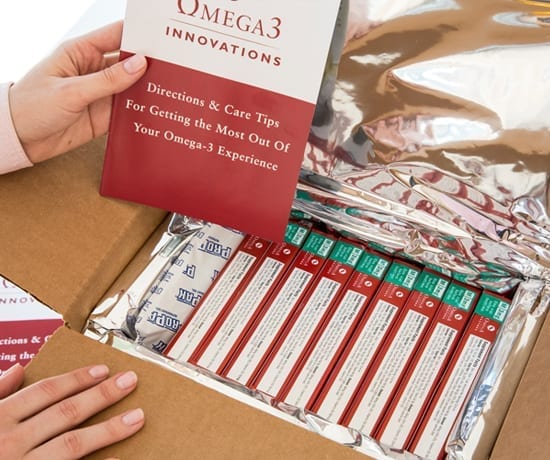 The Packaging
We ship all our products in well-insulated boxes, almost like mini coolers, that help reduce heat shock and protect our glass bottles from bumps and shakes in transit. Each box is lined with high-quality cool packs, which you can keep and reuse over and over.
If your cool packs melt during transit or the bottle feels warm to the touch when you receive it, fear not. Our products tolerate short-term exposure to heat without issues. When you receive your shipment, simply follow the instructions in your box and store your products back in the freezer or refrigerator.
The Carriers
We ship via USPS, UPS and FedEx, depending on the best method of getting your package to you. Our standard shipping (which is free for any order over $110.00) typically gets your package to your door in 2 – 5 days, depending on where you live in the country. We also offer Second Day Air (2-day delivery) and Next Day Air for an added fee.
Please note, we unfortunately can't guarantee a particular delivery date once a package leaves our office. However, if you provide us with your email, you will receive an email with the tracking link so you can monitor your package's progress.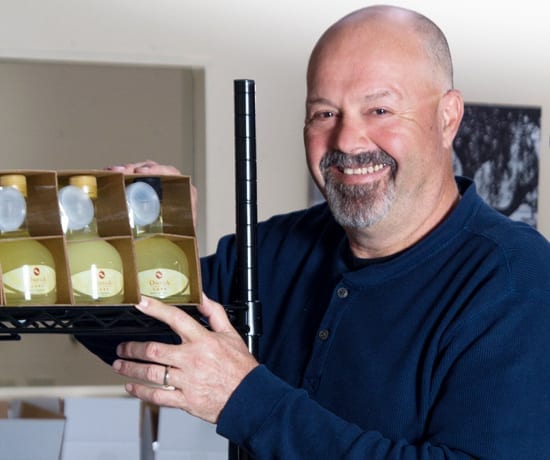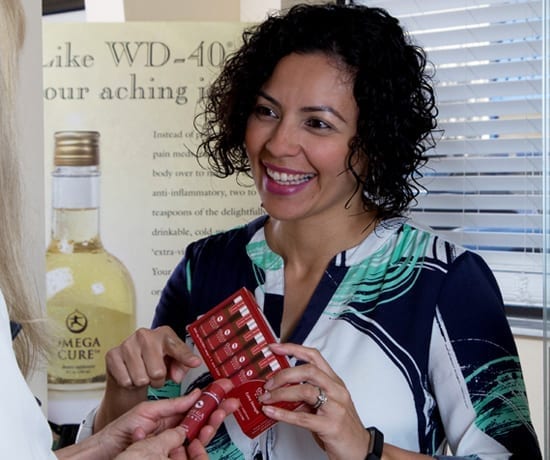 When We Ship
We aim to get all orders to our customers within 2 – 5 shipping days. This means that if you live outside the state of Florida and place your order later in the week, we may hold your order until the following Monday in order to reduce transit time over the weekend. Order must be received by 1:00 pm EST in order to be shipped the same day.
Have specific shipping instructions? You can write them in the notes on your order during checkout, and we will do our best to honor your requests.
How to Save on Shipping Costs
Orders of $110 or more always receive free shipping within the United States, our gift to you.
Whatever you order, know you're supporting a family business that cares about bringing you the best for your health.
Frequently Asked Questions
If my Omega Cure arrives warm, is it still good?
Yes! Omega Cure can tolerate short-term exposure to heat without issues. When you receive your bottle, simply store your bottle back in the refrigerator or freezer. If you still feel skeptical, taste and smell the oil for any hint of fishiness. If it tastes fine, the oil is perfectly good.
How do I save on shipping costs?
The best way to save on shipping is to join our flexible subscription program. The subscription program provides free shipping on Omega Cure, Omega Cure Extra Strength, and Omega Restore purchases — and gives you an additional built-in discount as well.
Note that for any order over $110.00, you also receive free shipping. Therefore, to reduce shipping fees, order several boxes or bottles at a time, and simply store the extra product cold until you are ready to use it.
Where do you ship?
We provide shipping to all parts of the mainland of the United States of America, including Alaska and Hawaii.
Please note that, at this time, we are not able to ship our products internationally.
I am interested in Next Day Air or Second Day Air. How are those rates calculated?
We offer Next Day Air and Second Day Air (2-day delivery) for an added fee. When you go through checkout on our website, the rates are automatically calculated based on the weight of the items selected. For large orders, we recommend contacting us to get a shipping quote for Next Day Air and Second Day Air prices.
What do I do if I want to order large quantities of product at a time?
Please call 866-414-0188 to inquire about large orders.