3000 mg EPA/DHA

1400 IUs Vitamin D3
Melatonin

Travel-Friendly

Highest Potency
Why Choose Omega Restore?
Not just for sleep, melatonin works with your body's natural cycles to improve energy levels, bolster the immune system, and fight free radical damage.
Because of the powerful synergy between the melatonin, omega-3s and vitamin D3, we rank Omega Restore as our most potent product for older adults. Omega Restore is also a great fit for when you are traveling, since the melatonin acts as a jet lag remedy.
Recommended Use
Take one vial nightly before bedtime. Do not use if pregnant or lactating, or give to children, without conferring with your physician first.
Care Tips
Omega Restore has a 14-day shelf life at room temperature. For optimal freshness, store Omega Restore in the refrigerator. In the fridge, the vials keep fresh for up to 6 months.
Supplement Facts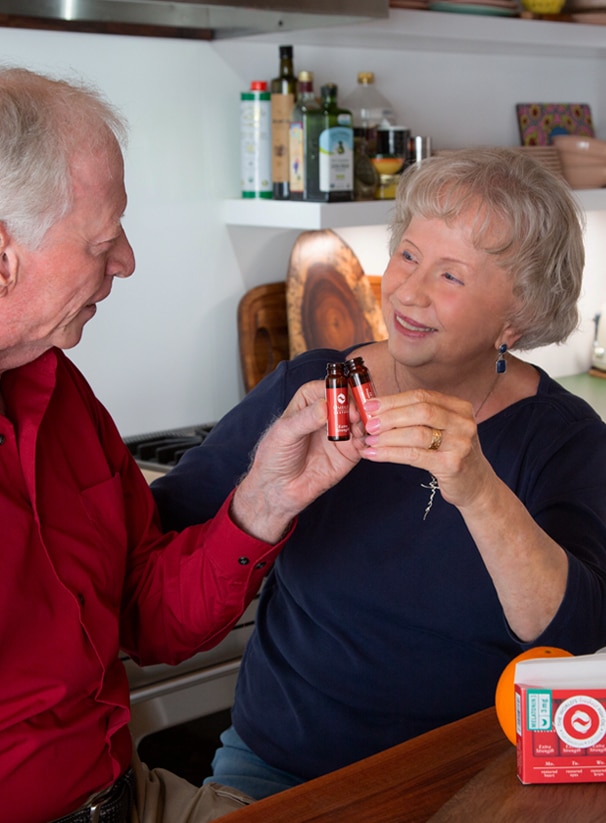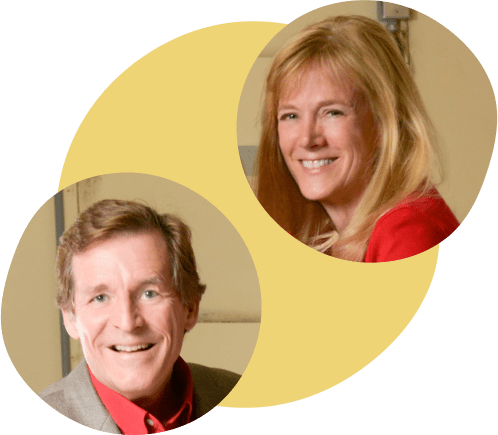 Bo & Anne-Marie
NOTES FROM THE DOCTORS
Developing Omega Restore was something of an accident. In our quest to find more ways to protect the freshness level of our omega-3 oil, Bo stumbled on melatonin. Turns out, melatonin is one of nature's most powerful antioxidants!
The more we learned about melatonin, the more fascinated we became. Melatonin plays many roles in our body as an antioxidant, anti-inflammatory agent, and sleep regulator.
While we originally took melatonin pills together with our daily dose of Omega Cure, we discovered that the magic happened when we infused melatonin directly into the oil. Now, Omega Restore is the product we use ourselves every night.
FAQ
Topic Selection
Melatonin
A person's optimal melatonin dose can be influenced by a number of factors, including age, lifestyle, genetics, etc. Because of this, there can be significant dose variations from one person to the next, and it can initially be a little tricky to figure out what dose is right for you until you try it.
We generally recommend starting with our lowest 2mg dose and working your way up until you feel you notice a positive difference for your sleep quality and overall energy level.
Melatonin is a sleep regulator, not a sedative. In other words, when used correctly, melatonin may help restore your body's sleep rhythm and improve sleep quality. This doesn't necessarily mean it will help you sleep longer though — just that the sleep should be more restful.
The benefits of melatonin extend well beyond sleep. It's also a powerful antioxidant and anti-inflammatory agent. Because of those functions, researchers are exploring melatonin's impact on the immune system and conditions like Alzheimer's disease, heart disease, cancer and much more.
Because the body produces significantly less melatonin with age, people over the age of 50 typically do not produce adequate amounts of this vital nutrient. For this reason, we feel Omega Restore is our more potent product for adults age 50+.
Shipping
We ship all our products in well-insulated boxes, almost like mini coolers, that help reduce heat shock and protect our glass bottles from bumps and shakes in transit. Each box is lined with high-quality cool packs.
We aim to get you your order in 1 – 4 shipping days, depending on where you live in the USA.
Have specific shipping instructions? Please send us an email, and we will do our best to honor your requests.
Yes! Since the vials are made of glass, you can recycle them with other glass items, like wine bottles and jam jars.
Have More Questions?
We are here to help! Contact us any time via email or call us 9:00 am to 5:00 pm ET, Mondays - Fridays.
Does Taking Fish Oil Lower Cholesterol?
Many people believe that incorporating omega-3s into their diet will solve their cholesterol woes. But the truth is much more nuanced; it's not as simple as taking a daily fish oil capsule or drinking a teaspoon of cod liver oil. In this article, we'll uncover how these essential fatty acids impact your lipid profile – […]
READ STORY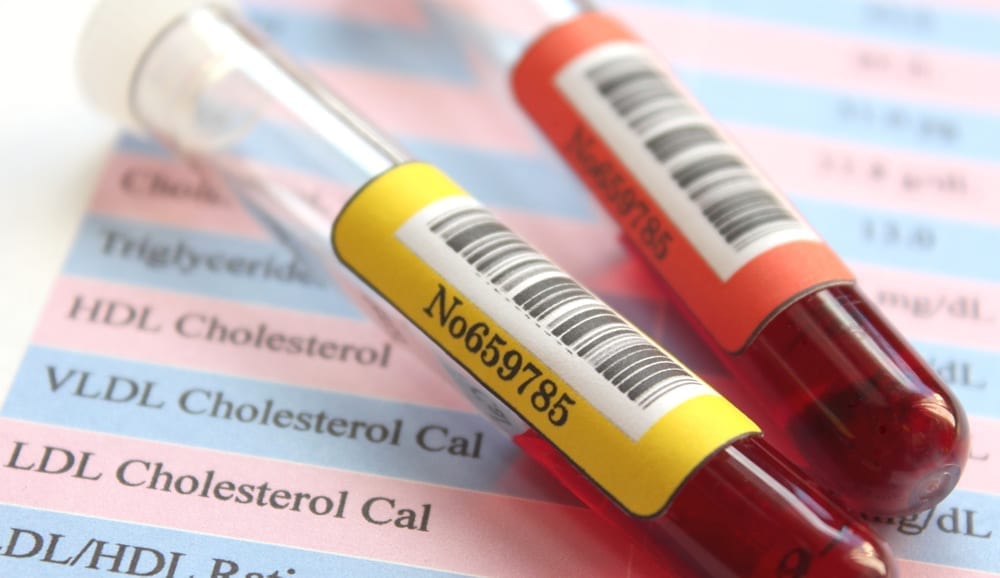 31 reviews for Omega Restore