1500 mg EPA/DHA

5 g Fiber

1400 IUs Vitamin D3

Gluten-Free

Small Batch
Why Choose Omega Passion?
Do you like chocolate? If the answer is yes, Omega Passion is for you!
This bar tastes like chocolate walnut fudge, and you can savor it, knowing you're adding beneficial omega-3s, fibers, vitamins (and more) to your diet.
Allergen Notice: Contains walnuts, Greek yogurt, and a minute amount of alcohol from the flavor extracts. For more information, see the FAQs below.
Care Tips
Store in the refrigerator or freezer for optimal freshness.
Nutrition Facts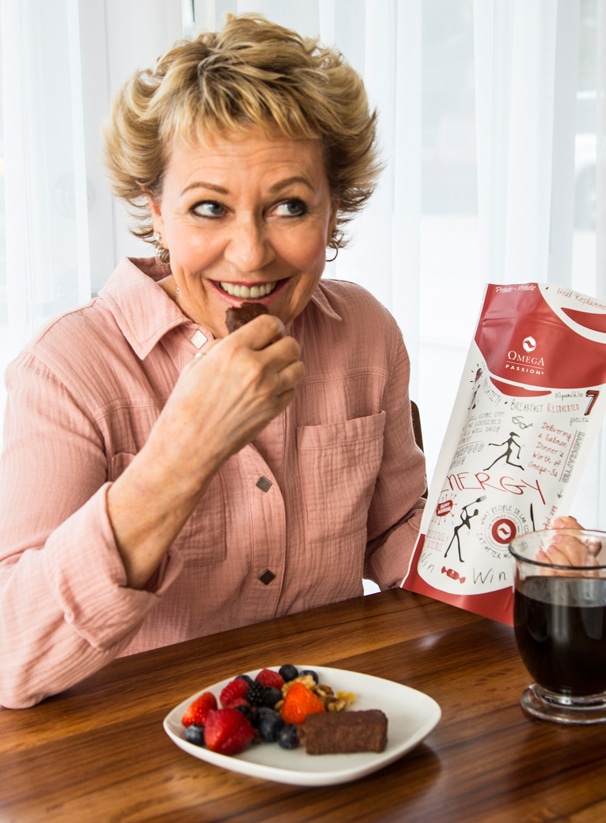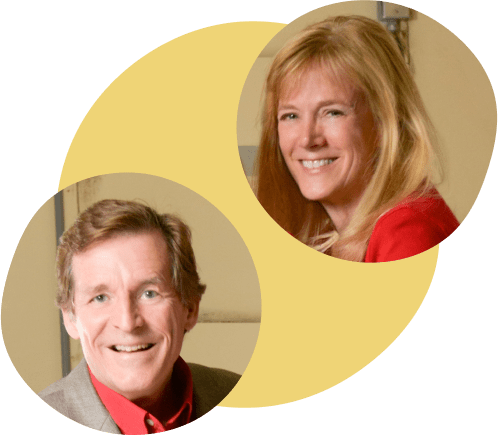 Bo & Anne-Marie
NOTES FROM THE DOCTORS
We'll admit it. We're two chocoholics. In spite of our love for sweet things though, we still want every calorie consumed to be rich in nutrients.
Omega Passion was our solution. Each bar contains omega-3s, of course. But we also added in other ingredients designed to support the microbiome – Greek yogurt for probiotics, oats for prebiotic fiber, walnuts, and cinnamon. For the chocolate, we chose a non-alkalized variety that has more antioxidants than regular Dutch processed products.
Best of all, Omega Passion satisfies our chocolate cravings. We enjoy it for breakfast with a nice cup of coffee most days.
FAQ
Topic Selection
Nutrition
Each Omega Passion bar contains 1500 mg of EPA/DHA omega-3s. For reference, that's about as much EPA/DHA as a 3 oz. fillet of salmon or 5 regular fish oil capsules.
Omega Passion contains 9 grams of added sugar from the 70% dark chocolate and the Greek yogurt. This is substantially less sugar than what's found in comparably sized chocolate or energy bars. In addition, because of the combination with slowly digestible fibers from oats and walnuts, this should be a manageable amount of sugar for most people.
We are interested in reducing the sugar content in Omega Passion further in the future; however, we are also paying close attention to research that shows eating some sugar is important for creating feelings of satiation.
Each Omega Passion bar contains 4 grams of protein, predominantly coming from the Greek yogurt. Since most Americans get too much protein, we did not make it a focus with Omega Passion.
Shipping
We ship all our products in well-insulated boxes, almost like mini coolers. Each box is also lined with high-quality cool packs.
We aim to get you your order in 1 – 4 shipping days, depending on where you live in the USA.
Have specific shipping instructions? Please send us an email, and we will do our best to honor your requests.
Have More Questions?
We are here to help! Contact us any time via email or call us 9:00 am to 5:00 pm ET, Mondays - Fridays.
Does Taking Fish Oil Lower Cholesterol?
Many people believe that incorporating omega-3s into their diet will solve their cholesterol woes. But the truth is much more nuanced; it's not as simple as taking a daily fish oil capsule or drinking a teaspoon of cod liver oil. In this article, we'll uncover how these essential fatty acids impact your lipid profile – […]
READ STORY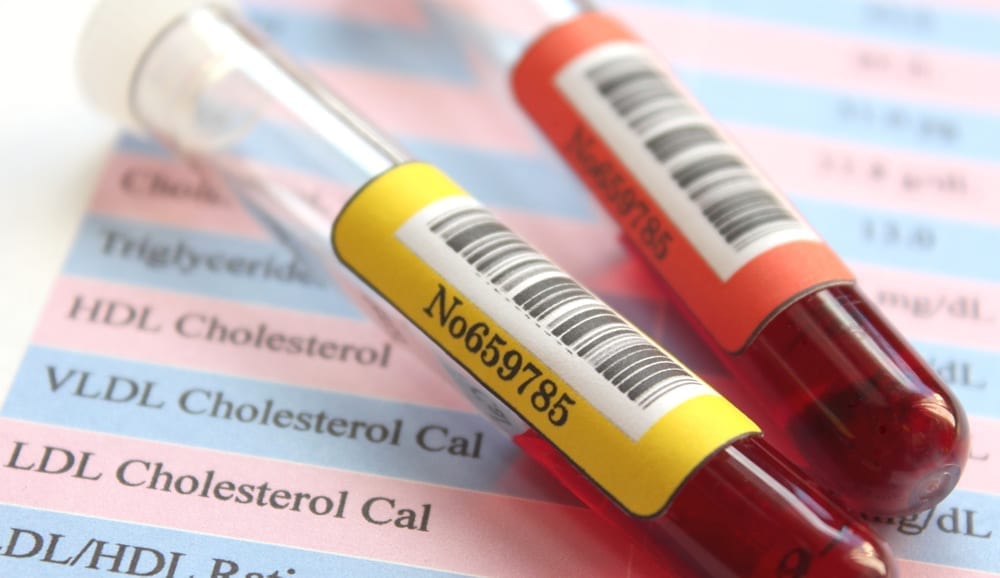 6 reviews for Omega Passion Chocolates
Omega Passion and Omega Cookies
by
The Omega Passion is very yummy! It tastes like rich creamy fudge, and it is so very healthy. I just finished off my first package of Omega Passion and ordered more. I do believe that this delicious chocolate bar is helping me to feel less pain and stiffness in my shoulders. I eat a half a bar each day, and look forward to being able to have more energy and no pain in the days to come. I also love the Omega Cookies.... all three flavors. They are wonderful with a cup of hot green tea. I eat a half a cookie with my hot green tea in the evening, and it is a wonderful tasty way to end the day. Thank you Omega 3 Innovations for such wonderful, healthy and very yummy products.
A reward for me
by
I love all flavors of the cookies, but the Omega Passion Bar is the special reward that I use as my dessert. Delicious and healthy, I cannot thank Omega3Innovations enough for developing this special treat. I absolutely love the Omega Passion Bar, and there is a dramatic improvement in my brain function from a brain injury sustained 13 years ago and joint pain in my neck [fracture of fourth cervical vertebra 13 years ago), shoulder, wrist, knee (anterior crucial reconstruction 16 years ago), and an ankle with arthritis and no supporting ligaments. On several occasions due to financial constraints, I have had to discontinue use of the products, and the pain and the decrease in brain function return. These products have been a godsend for me, and there is absolutely no comparison with products from other companies. I highly recommend all the Omega3Innovations products, but the Omega Passion Bar is by far my favorite. I eat it right out of the freezer, and I wholeheartedly recommend it to all my friends. It tastes better than a candy bar, and the health benefits allow me an increased quality of life eliminating the need for narcotics. Treat yourself, and enjoy a tasty treat with associated health benefits.
Hooked
by
When I tasted a sample of the new Omega Passion bar, I was immediately blown away. How something SO healthy could taste SO amazing seemingly defies logic. But it's true. I was also surprised that consuming just one half of the bar in the morning is an ample amount to keep me full until lunchtime. And that's miraculous!
Knocked it out of the park!
by
As a very longtime fan of your products, I am always interested to see what comes next. Omega Passion is my new morning obsession. SO GOOD. It's nice to have something to eat that embodies both meanings of the phrase "so good"... healthy, and yummy, all at the same time. I loved it so much when I tried on your soft launch, I gave them as Christmas gifts to my nutritionally savvy nieces, who were equally impressed. GREAT JOB. ❤️
Omega Passion is a 'Must' for Healthy Quality of Life
by
We have found Omega Passion to be the best way to give our 10 year old the highest quality omega 3's. While he regards it as his delicious chocolate treat, we know he's benefitting from a synergistic combination of omegas, probiotics, fiber, and D3. The proof of the pudding is certainly in the eating: In just over a few short months, we are seeing remarkable improvement in this child's ability to focus on a task, greater tolerance for frustration, improved hand-writing, and less difficulty with processing sensory stimuli. Giving him one chocolate bar each morning has brought more than we could have ever hoped for. In addition, the Omega 3 Innovations team goes out of their way to offer support. They truly care as much about the people they serve as they do their products.
Oh, so yummy for your tummy! (And your brain)
by
If I could choose just one thing that is my "passion", it would be Omega Passion! The taste is beyond delicious. Smooth, creamy, a few nuts and rich chocolate taste combine to make the ultimate in a dessert, snack, or meal replacement. You won't be disappointed I promise!