1500 mg EPA/DHA

5 g Fiber

1400 IUs Vitamin D3

Gluten-Free

Small Batch
Why Choose Omega Passion?
Do you like chocolate? If the answer is yes, Omega Passion is for you!
This bar tastes like chocolate walnut fudge, and you can savor it, knowing you're adding beneficial omega-3s, fibers, vitamins (and more) to your diet.
Allergen Notice: Contains walnuts, Greek yogurt, and a minute amount of alcohol from the flavor extracts. For more information, see the FAQs below.
Care Tips
Store in the refrigerator or freezer for optimal freshness.
Nutrition Facts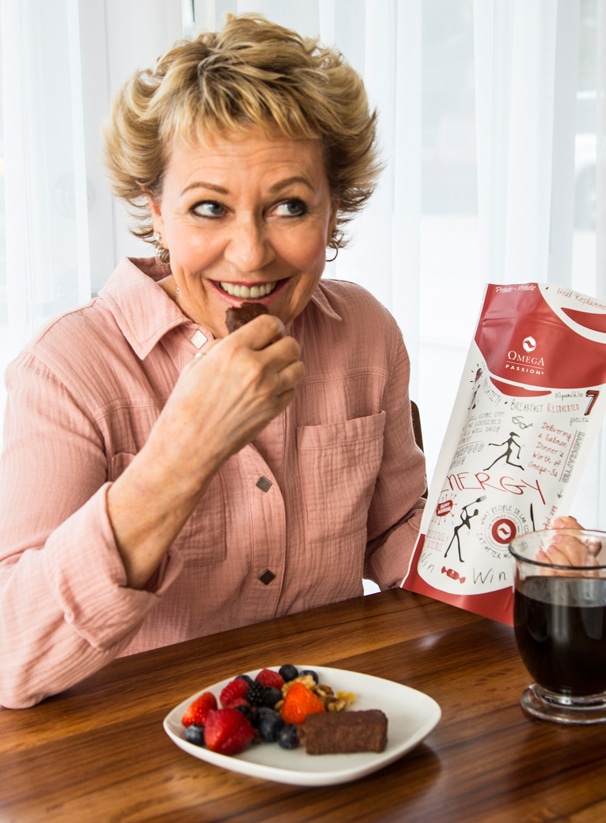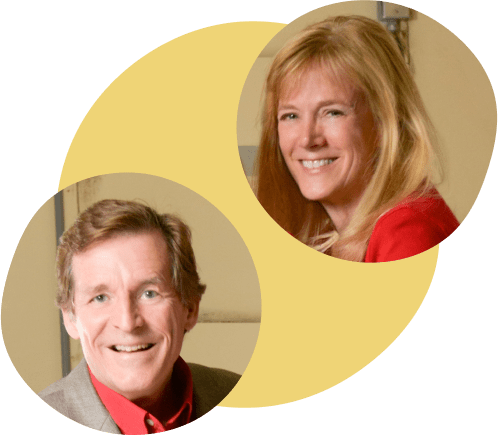 Bo & Anne-Marie
NOTES FROM THE DOCTORS
We'll admit it. We're two chocoholics. In spite of our love for sweet things though, we still want every calorie consumed to be rich in nutrients.
Omega Passion was our solution. Each bar contains omega-3s, of course. But we also added in other ingredients designed to support the microbiome – Greek yogurt for probiotics, oats for prebiotic fiber, walnuts, and cinnamon. For the chocolate, we chose a non-alkalized variety that has more antioxidants than regular Dutch processed products.
Best of all, Omega Passion satisfies our chocolate cravings. We enjoy it for breakfast with a nice cup of coffee most days.
FAQ
Topic Selection
Nutrition
Each Omega Passion bar contains 1500 mg of EPA/DHA omega-3s. For reference, that's about as much EPA/DHA as a 3 oz. fillet of salmon or 5 regular fish oil capsules.
Omega Passion contains 9 grams of added sugar from the 70% dark chocolate and the Greek yogurt. This is substantially less sugar than what's found in comparably sized chocolate or energy bars. In addition, because of the combination with slowly digestible fibers from oats and walnuts, this should be a manageable amount of sugar for most people.
We are interested in reducing the sugar content in Omega Passion further in the future; however, we are also paying close attention to research that shows eating some sugar is important for creating feelings of satiation.
Each Omega Passion bar contains 4 grams of protein, predominantly coming from the Greek yogurt. Since most Americans get too much protein, we did not make it a focus with Omega Passion.
Shipping
We ship all our products in well-insulated boxes, almost like mini coolers. Each box is also lined with high-quality cool packs.
We aim to get you your order in 1 – 4 shipping days, depending on where you live in the USA.
Have specific shipping instructions? Please send us an email, and we will do our best to honor your requests.
Have More Questions?
We are here to help! Contact us any time via email or call us 9:00 am to 5:00 pm ET, Mondays - Fridays.
Does Taking Fish Oil Lower Cholesterol?
Many people believe that incorporating omega-3s into their diet will solve their cholesterol woes. But the truth is much more nuanced; it's not as simple as taking a daily fish oil capsule or drinking a teaspoon of cod liver oil. In this article, we'll uncover how these essential fatty acids impact your lipid profile – […]
READ STORY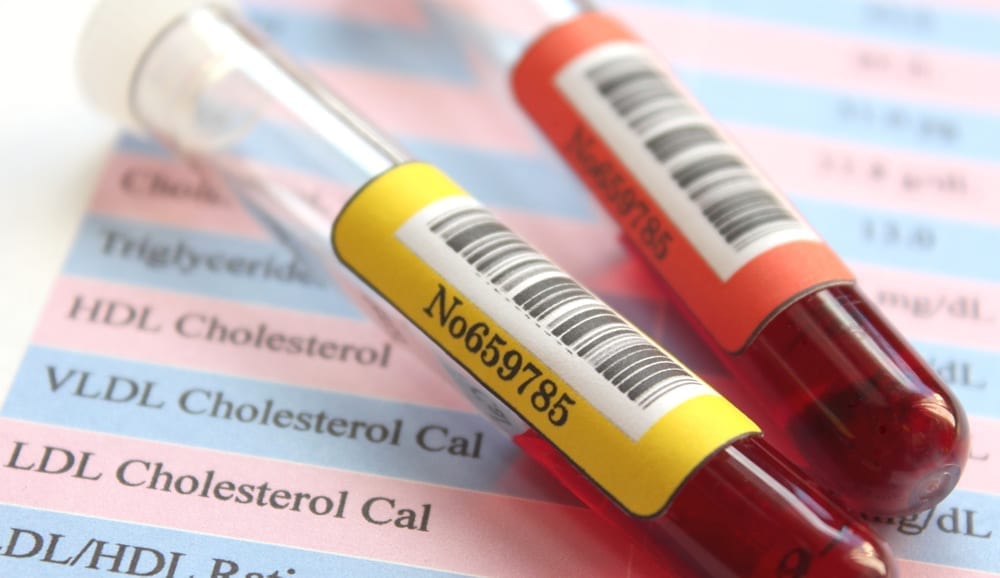 8 reviews for Omega Passion Chocolates