3000 mg EPA/DHA
(with 3 Teaspoons)

No Added Vitamin D3

Flexible Dosing

Easy to Share

Great for Families
Why Join Subscription?
Want to save time and money? Then the 3-bottle Omega Cure subscription is for you. It's designed to provide you with a consistent supply of fresh, full-spectrum omega-3s, conveniently shipped at the frequency of your choosing.
Recommended Dose
Enjoy your daily dose together with food:
Adults: 2-3 teaspoons
Children ages 1-4: 1/2 teaspoon
Children ages 5-15: 1 teaspoon
Care Tips
When you receive your 3-bottle subscription, put the bottle you plan to start with in the refrigerator. Store the two other bottles in the freezer until you are ready to use them.
Please use up opened bottle within 5 weeks to ensure freshness. Unopened bottles can be stored in the freezer for up to 6 months.
Supplement Facts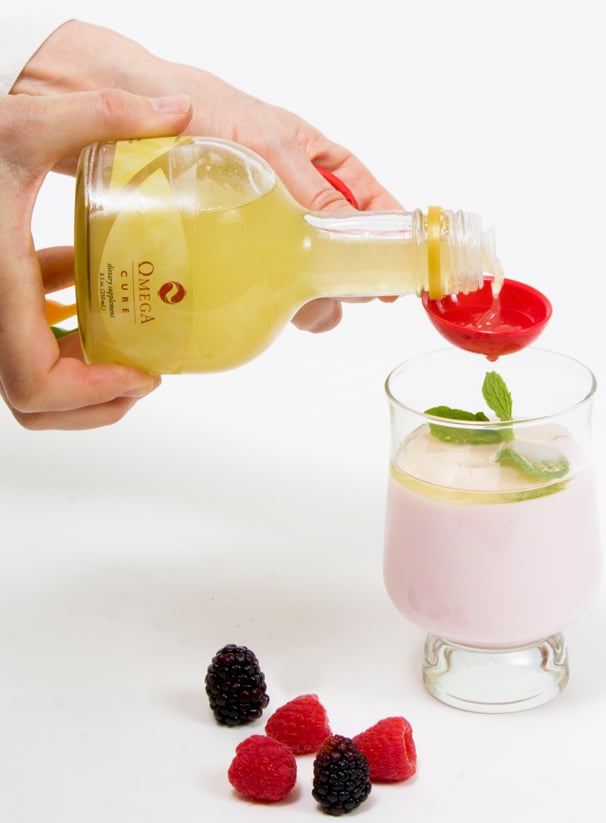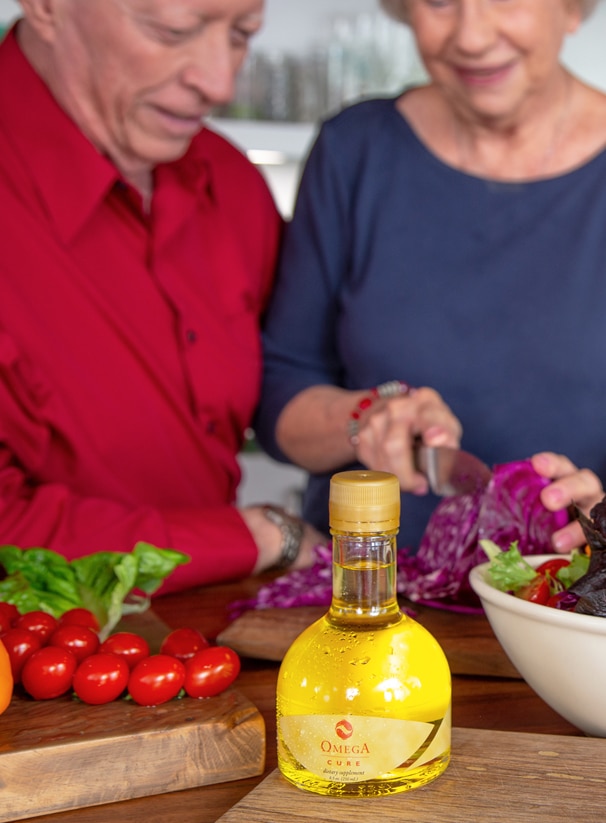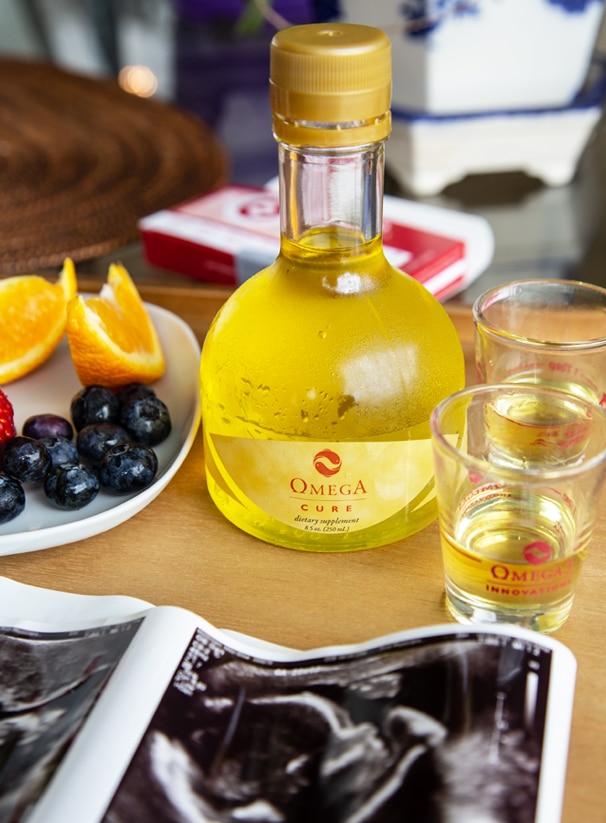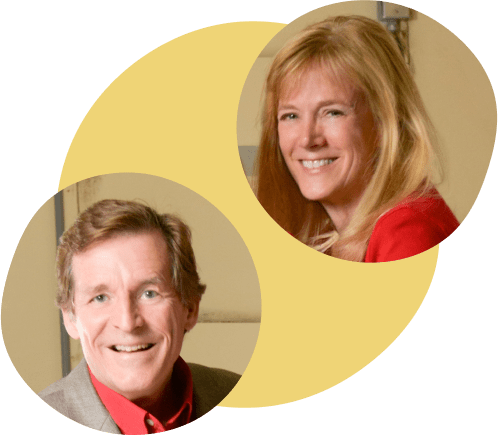 Bo & Anne-Marie
NOTES FROM THE DOCTORS
Omega Cure is the oil we use in all of our Omega3 Innovations products. It's super fresh with low oxidation numbers, which explains its non-fishy taste and smell. It is also uniquely full-spectrum (like extra virgin olive oil) to ensure it delivers a full range of fatty acids.
You're getting Omega Cure in whichever one of our products you use. But if you want to share the oil with your kids, take more or less omega-3s than our pre-measured vials, or don't want any added vitamin D3, this classic 8.5 oz bottle is your best bet.
Have More Questions?
We are here to help! Contact us any time via email or call us 9:00 am to 5:00 pm ET, Mondays - Fridays.
Omega Cure 3-Bottle Subscription
Does Taking Fish Oil Lower Cholesterol?
Many people believe that incorporating omega-3s into their diet will solve their cholesterol woes. But the truth is much more nuanced; it's not as simple as taking a daily fish oil capsule or drinking a teaspoon of cod liver oil. In this article, we'll uncover how these essential fatty acids impact your lipid profile – […]
READ STORY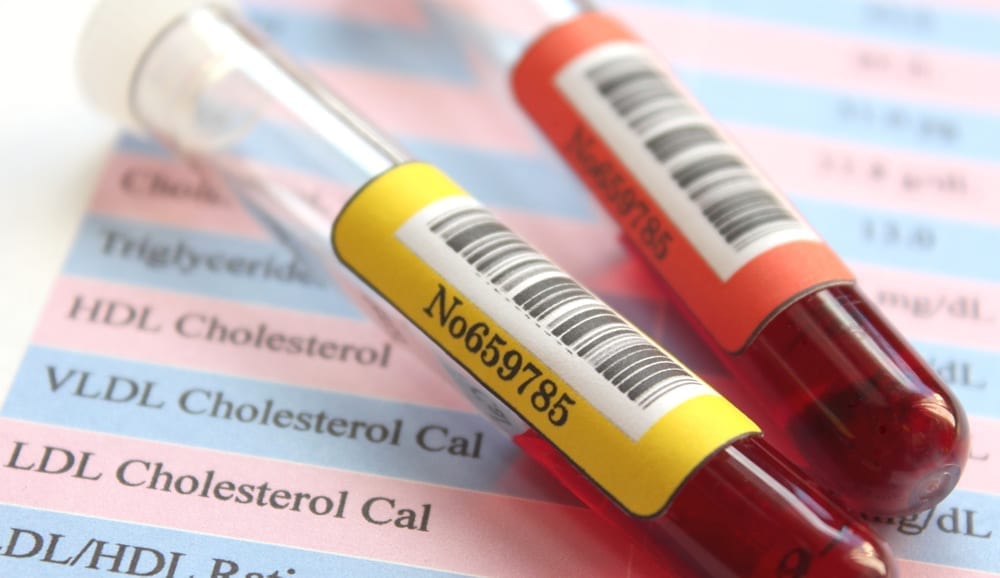 2 reviews for Omega Cure 3-Bottle Subscription
3/16/2021 Supposed to be Oil
by
I have been taking a tbsp. of this fish oil everyday 365 days of yr. for quite a while. Great service. I love talking to the owner when I have a question. Receive three bottles every 7 weeks on time. But, I couldn't pure the oil from any of the last three bottles. Frozen. It wasn't my fridge. Maybe it was the way they were packed in the box they came in. I called. I was told not to worry. I could leave a bottle out overnight on the kitchen counter. To my amazement, the bottle was thawed by morning. I could take my dose. I felt better immediately.
Private: [Omega3 Innovations] New customer order (306198) – March 1, 2023
Hi Eric, Thank you for sharing your review and your experience with these last 3 bottles. Yes, Omega Cure does tend to get thick in the refrigerator due to its full-spectrum composition – and this last batch is particularly thick! The good news is that Omega Cure returns to a smooth, easy-to-pour consistency if you let it thaw out at room temperature, like you did. Typically, 15 - 25 minutes at room temperature should be sufficient! Another idea is to move your bottle to a warmer part of the fridge, like the door or the top shelf.